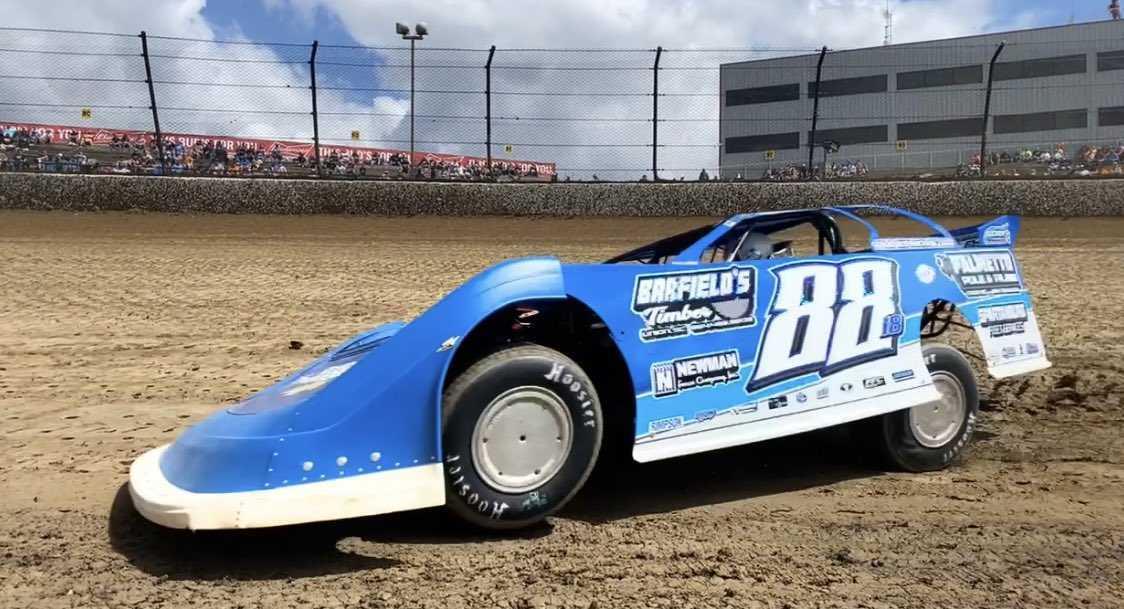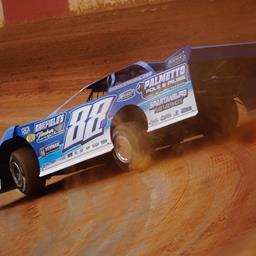 ---
Trent Ivey races into Eldora Milion
Trent Ivey made the trek to the historic Eldora Speedway (Rossburg, Ohio) on Thursday afternoon after wet weather consolidated the second running of the Eldora Million into a single day event.
With the 124-car field divided into two groups for a pair of $12,000-to-win preliminary features, Trent laid down the fourth-fastest time in his group before placing sixth in his heat, sending him into the B-Main. After making a late charge in his B-Main to grab the second-and-final transfer spot, Ivey went onto to place 23rd in the 25-lap prelim.
Later Thursday night for heat races leading up to the Eldora Million, Ivey secured his spot into the $1,002,022-to-win main event with a third-place finish in his heat. Starting in 17th, Trent was credited with a 20th-place outing after retiring on lap 59.
On Friday as the 28th annual Dirt Late Model Dream got underway with a pair of prelims, Ivey slipped up in his heat, relegating him into the B-Main for another shot at the A-Main. Needing to place fifth or better, Trent advanced through the field 11 spots but missed a transfer positon by one car.
He competed in his heat race on Saturday but pulled off early with two circuits remaining.
Full results from the week are available at www.EldoraSpeedway.com.
Back to News